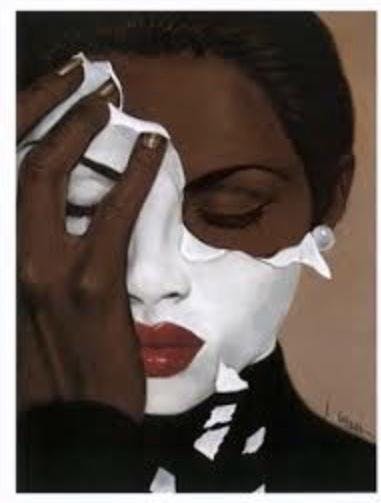 Jesus began, "You have said it well, My Love. And thank you for including the struggle you have with jealousy. 

 "My dear ones, nothing will kill a church or particular body of believers as fast as jealousy. It is one of the most deadly sins, because it destroys unity and creates serious moral lapses for the sake of retaliation and competition. So many who are in the music ministry have a gift, but their hearts are far from Me. Rather, they are seeking the world's accolades.
(still small voice http://www.heardwellers.org)
I want to be very candid and transparent in this post concerning my hidden struggles that I have had with Jealously and Insecurities in my walk with the Lord. The newest message from the Lord was posted today on Still Small Voice which is a ministry that I am apart of. Within the message Ms. Clare was very honest concerning her struggles with Jealousy as she was seeing others grow in their anointing and holiness. As I was reading all I could do was laugh because the very same things she struggles with  I do too! That is what I love about her and the ministry is that not only is she anointed but, so very open about her weakness and in-capabilities. Which immediately prompted me to do this blog to confess mine as well because some may see me writing blogs, having my YouTube channel, doing fb live prayers every week, posting words of encouragement,  and always speaking about intimacy with Jesus but, not knowing my very real weakness. Which should encourage anyone that the Lord loves to use hot messes which I am one of them lol
This past week in my alone time with the Lord he kept giving me scriptures on "Jealously" 4 days in a row.  through my bible promises book which I use for discernment  as I began to really examine my heart thinking Lord where , Lord where? At first my eyes would fall on the scripture about how God is a jealous God, so I began to think I wasnt being faithful to the Lord because there couldn't be jealousy in my heart. (  of course not right ..oh boy lol) .You know when we try to get out of a conviction the Holy Spirit is calling out lol). After, the third day day, I was then like okay Lord you are addressing something. So Upon receiving this message he hit the nail right on the head.
"Anger is cruel and fury overwhelming, but who can stand before jealousy?" (Proverbs 27:4)
You see this past few weeks the Lord has really been showing many hidden sins in my heart that offend him as he is calling me to holiness and pureness of heart. He has began to show me that I was insecure in my love with the him. Why was I still desiring others approval or love from others and when I didn't get I felt rejected. You would think after spending hours in prayer and worship with the Lord every morning I would come out feeling so secure about who I was in him but,  as he has made me aware "I was seeking him but, didn't trust him". So then a situation would occur  during the day and I would be hit with arrows of rejection because of the response I would get from others. Then a friend candidly said to me "Nana you do all these videos on youtube, you talk about intimacy with Jesus but, your not deeply rooted and ground in Gods love  that's why you still struggle with wanting love from others." I thought to myself wow isn't that so true. Especially when dealing with relationship of any form we tend too look for the people in our lives to provide that love for us and they never fully fulfill that role only Jesus can. However, I was still insecure in my relationship with Jesus which affected everything else. I needed to be deeply rooted and grounded in his love for me that I could be made whole.
I realize when I was insecure about Gods love for me I looked for those around me to provide that security of love
Being  insecure about Gods love for me I began to look to others for validation
Being insecure about Gods love for me caused me to question the sincerity of others love towards me
Being insecure about Gods love for me caused me to love guarded not with my whole heart
Being insecure about Gods love for me caused me to love the Lord half halfheartedly and not with my whole heart
Being insecure about Gods love for me caused me to fear being hurt by others
Being insecure about Gods love for me caused me to compare myself ultimately causing me to have Jealous thought towards others
So because of the root cause of my lack of security and trust in my identity in Christ I found myself having Jealous thoughts toward a dear friend. In the most subtle ways but, of course not to God and the saints. Our thoughts are so very loud before all of heaven lol  As someone who is called to lead others this demon of Jealousy is so terrible and easily causes deep breaches of division, and not only quench the Spirit of God in ministry but ruin your soul eek! Furthermore, the Lord has made me known that laziness and jealousy goes hand in hand. Those who have are anointed by the Lord have worked very hard so many times is our lack of application that causes us to be Jealous of others. So I am glad to be exposing it and getting the darkness out!
I found myself being territorial of a fb page I was called to run. I need help so I asked her to assist me with the page however, when she began to really take over the page and do things without asking. giving suggestion. I found Jealously rising in my heart in being territorial of something that wasnt mine in the first place but it's the Lords ( I  mean can anyone relate). Then secondly we both decided to do prayers on fb live first together then separately. We began to do at the same time and day. As time went out I would find myself seeing her prayer video but, my eyes falling on how many views and comments she got versus me.  (I mean can anyone relate) Lastly I found myself comparing her messages from Jesus to mine. As she would share what the Lord was telling her as we are both learning to discern the Lords voice. Her messages sounded so regal and wise full of authority. However my messages sounded so simple, like my own thoughts and the devils would get me to just want to give up pressing in to hear Gods voice. ( I mean can anyone relate ). lol I mean comparison is a death trap! I found these were all the issue of my heart ;however outwardly everything seemed find. Until, the Lord began to call out all this hidden sin and offenses that were going on that no one else knew about but, him. He first had me confess it to my dear friend in which I am so grateful for our unique relationship because she was so gracious and just laughed. Wheew, I thank the Lord for his faithfulness as he continues to tell me to shine the light on the dark places in my heart that others may have the freedom to do the same thing. One thing I also felt he told me was that I am unique, I have a set of people he has anointed for me to draw to himself so it makes no sense to compare. All that do will continue to be different from anyone else because of the unique souls I am called to reach. That is the same for each of us, when we began to compare it kills Gods unique anointing  upon our lives because there are people I am called to reach with my looks, my height, with my voice, with my experiences, with  my weaknesses, failures etc that they can relation too but, not to someone else.
So I don't know if you have dealt with this or are dealing with this especially in ministry its okay lol Its just not okay to stay there I have learned that there is so much freedom in confession sins truly. It liberates you and the other person. So if you have had this struggle with someone I encourage you to open and tell them you would be amazed they may have some of the same feelings towards you as well which gives them freedom to share their weakness. So lets embrace our uniqueness and most importantly be deeply rooted in Gods love!
My Prayer for myself and for you: Ephesians 3

For this reason I bow my knees to the Father of our Lord Jesus Christ, 15 from whom the whole family in heaven and earth is named, 16 that He would grant us according to the riches of His glory, to be strengthened with might through His Spirit in the inner man, 17 that Christ may dwell in our hearts through faith; that we, being rooted and grounded in love, 18 may be able to comprehend with all the saints what is the width and length and depth and height— 19 to know the love of Christ which passes knowledge; that we may be filled with all the fullness of God and come to embrace our unique identity in him in Jesus name!
-From Jesus With Love